INVISTA site in South Carolina breaks ground on new polymer facility
November 9, 2022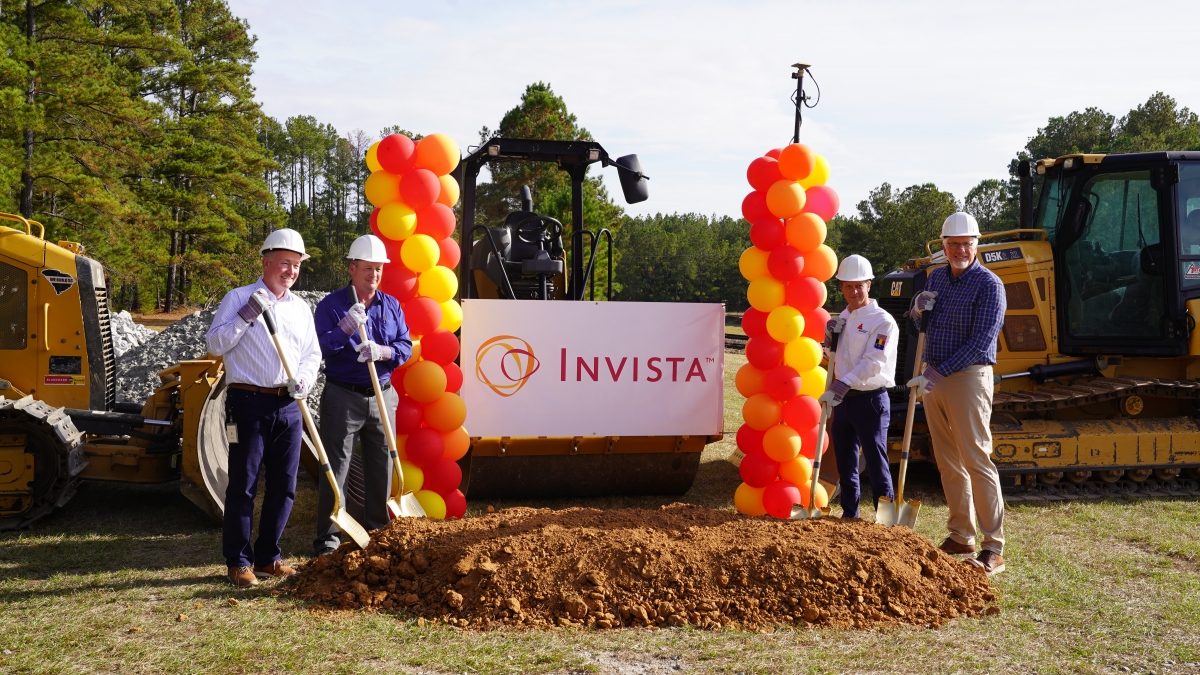 Lugoff, SC – Today the INVISTA nylon site in South Carolina hosted a groundbreaking ceremony for its new nylon polymer facility, a milestone that represents the site's transformation to a global nylon 6,6 production facility. The highly anticipated 90,000-square-foot facility is part of a $64 million investment over two years to enhance the site's polymer and CORDURA® fiber spinning production. It will include nine loading docks, twenty-two storage/packaging silos and bulk loading capabilities.
"Kershaw County would like to congratulate INVISTA on their decision to retool their facility which provides well-paying jobs for our citizens. INVISTA is famous in Kershaw County for decades of community partnership and this is yet another example that Kershaw County is a great place to live, work and raise families," said Julian Burns, Chairman of Kershaw County Council.
With a strong demand for nylon polymer products, the new facility will allow the site to increase production volume of polymer to new markets, deliver newly developed polymers to the market, implement future volume expansion opportunities, and have the flexibility to meet customers' individual packaging needs.
"We are excited to be one step closer to the transformation of the Camden site into one of INVISTA's global nylon 6,6 production facilities. Our vision is built on decades of knowledge around polymer development, the flexibility to meet our customers' needs and the strength of our teams to be world class in our operations. This transformation allows us to grow and meet the future needs of our global customers along with continued support of our local community," said Jay Johnson, site manager.
The project is in partnership with KATOEN NATIE Specialty Chemicals USA Inc with completion expected in 2024.
ADD ITEM TO REPORT
As you navigate our website, you can use the "Add Page to Report" button add any page or property to a custom report that you can print out or save.