Recreation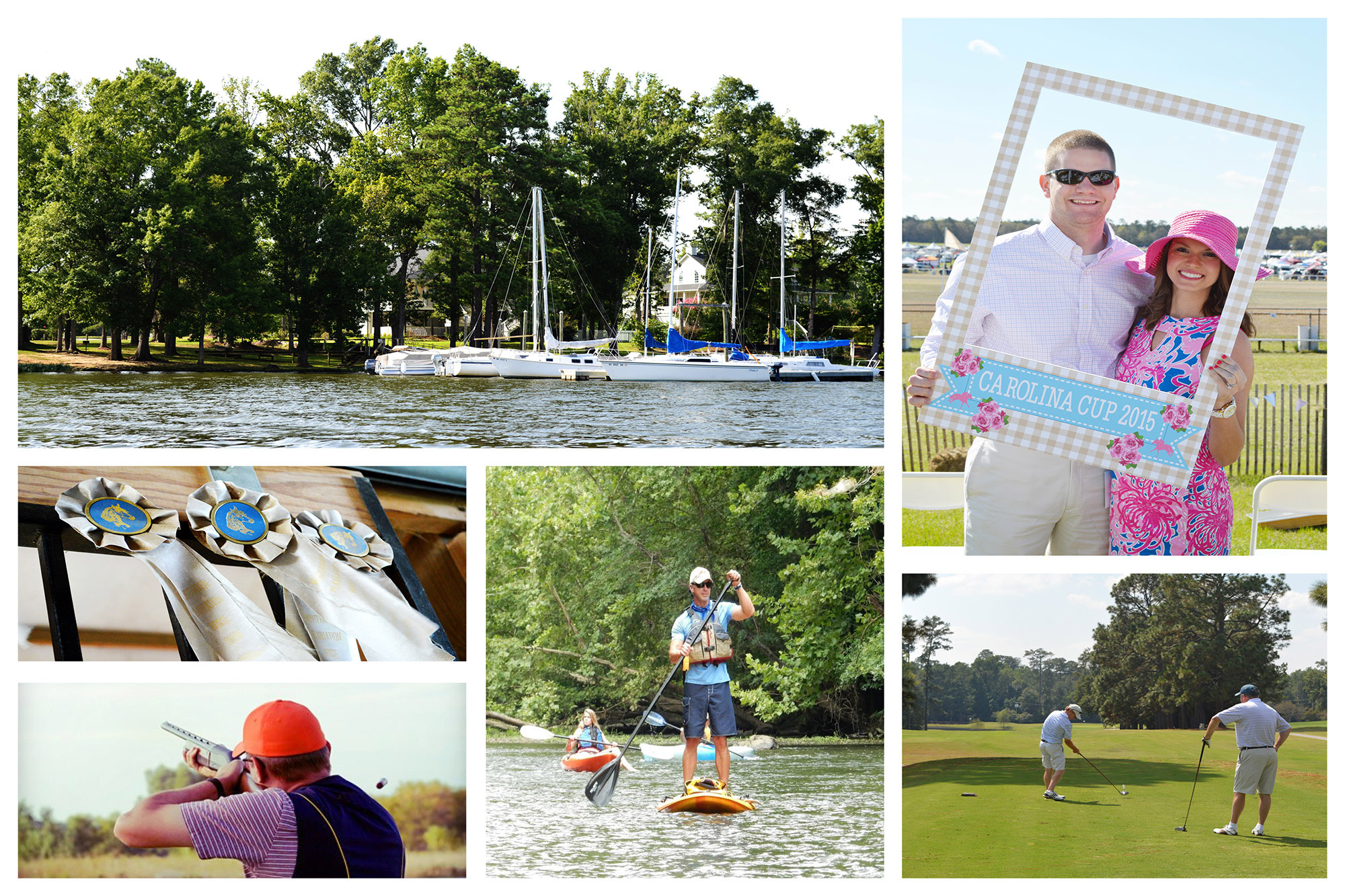 Equestrian Community
Kershaw County has a long association with horses. During the winter training season, as many as 1,500 thoroughbreds call Kershaw County home. The South Carolina Equine Park is a 40 acre center designed for a full range of activities, breeds, and events and hosts horses and riders all over the world.
The Carolina Cup
The Carolina Cup is one of the world's premier equestrian events. Known as South Carolina's largest cocktail party, The Carolina Cup hosts over 60,000 attendees every year and is the start of steeplechase circuit season.
Carolina Motorsports Park
Carolina Motorsports Park is the only purpose-built road racing facility in the Carolinas. The site was built on an old airport, known as "Kershaw Airport". The track was designed by famed track designer Alan Wilson and features a full newly renovated 2.27 mile road course and Kart track. The family friendly facility provides a one of kind experience. Whether you are an experienced racer, or simply enjoy the smell of race fuel – there is no experience like a day at CMP!
Revolutionary War Field Days
Held each November on the grounds of Historic Camden, The Revolutionary War Field Days features reenactments of The Battles of Camden and Hobkirk Hill. In addition to the battles, the event features local crafts, living history demonstrations and regimental drills.
ADD ITEM TO REPORT
As you navigate our website, you can use the "Add Page to Report" button add any page or property to a custom report that you can print out or save.