Training Resources
The Kershaw County Economic Development Office supports a continuous pipeline of talent to help industries grow and flourish by providing information, linking companies with the local workforce, and a myriad of training resources. Our local workforce partners offer the following resources.

Central Carolina Technical College (CCTC) serves students in Kershaw County and plays a key role in educating and training South Carolina's workforce for today's in-demand, high-skilled jobs. Their certification programs are recognized nationally and internationally, dovetail with the local school district as well as readySC and Apprenticeship Carolina to provide comprehensive workforce solutions ensuring that companies stay and grow here. CCTC will also provide classes on-demand to meet the needs of existing industries.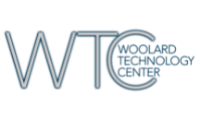 Kershaw County's Woolard Technology Center (WTC) is the world-class comprehensive career and technical education facility of the Kershaw County School District and trains students in grades 10–12. They provide technical education, dual enrollment with the local technical college, and internships within the county's manufacturing community.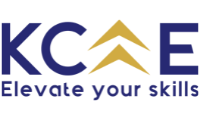 Adult Education. The Kershaw County School District's Adult Education program provides testing and instruction to both enhance and retool the adult workforce in Kershaw County.

Vocational Rehabilitation, Camden Area Office and Work Training Center prepares and assists eligible South Carolinians with disabilities to achieve and maintain competitive employment. They also assist industries find, train and retain talent while diversifying their workforce.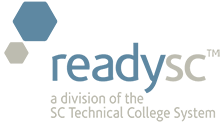 readySC is part of the state's Technical College system and provides customized training for new and expanding industry in the state of SC. They provide recruiting, assessment, training development, management and implementation services to companies. This training is provided at little or no cost to qualifying companies.

Apprenticeship Carolina is also a division of the SC Technical College System and works to ensure all employers in South Carolina have access to the information and technical assistance they need to create registered apprenticeship programs.

SCWorks is the state of South Carolina's workforce recruitment and advertising system. They allow employers to post positions, search for candidates, and review labor market data. SCWorks also provides applicant screening, assessment, and job position task analysis using testing. They oversee the on-the-job training reimbursement for new hires and incumbent worker training grant programs.

SC Enterprise Zone is part of the state's Technical College system and provides reimbursement for job training tied to new processes, new systems, and/or new product lines.
ADD ITEM TO REPORT
As you navigate our website, you can use the "Add Page to Report" button add any page or property to a custom report that you can print out or save.